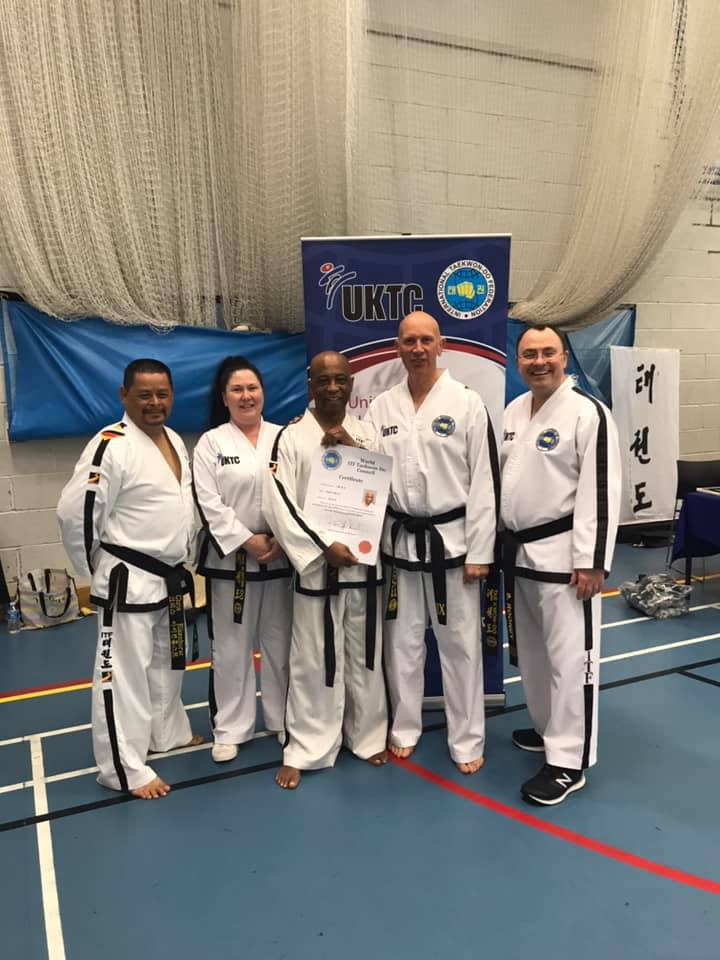 So, the ITUK took a trip up to sunny Edinburgh this bank holiday weekend to visit the "The King in the North!" Although we did not take any Dragons nor Elephants, we still received a warm welcome!
It was fantastic to meet so many hardworking, dedicated individuals, the instructors made us feel welcome and confident in their ability to teach. Not even a hint of arrogance from the higher grades, just hard work, sweat and smiles!
It was a very difficult decision for the ITUK to leave ITF England which had been our home for so many decades, however training with the World ITF TaeKwon-Do Council has confirmed that it was the right decision and after many, many, many years of dedication and commitment to Taekwondo, Master Isaac Harry has finally been recognised Grand Master Harry 9th Degree.
Again, thank you to all involved and a special thanks to Grandmaster Harkness for your refreshingly human approach to TaeKwondo.
TaeKwon